Artificial Grass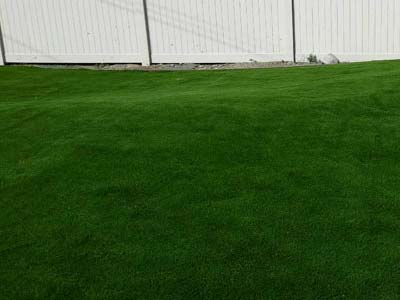 Creating stunning landscapes is about using all the elements in the right measure and ensuring they are placed at all the right locations. While hardscaping lends stability to the landscape, softscaping lends freshness, greenery and life to it. The latter includes everything from trees and bushes, to flower beds to lawn installations.

The latter make the outdoor spaces on your property look stunning and expansive and green. Even if you have a modest-sized yard in your home or a small garden on your commercial property, a patch of green will enhance the ambience of the space.

We at San Diego Landscape Solutions Inc. are one of the most sought-after artificial turf companies in the region; and cater to customers from across National City, La Mesa, Bonita, Imperial Beach and Coronado. We have handled a significant number of projects for commercial and residential customers in and around San Diego, Lemon Grove, as well as Spring Valley too.


Why Opt For A Fake Grass Lawn?
While most people love the appearance and feel of grass on their properties, they are concerned about the maintenance as well as the cost of lawn care, and this is a very real concern. When you get natural grass installed on your property, you have to worry about mowing, trimming, aerating, watering, fertilizing etc.

Not only are all these things time-consuming, but they are also very heavy on the pocket; and a fake grass lawn becomes the ideal solution to all these problems. Take a look at the benefits of opting for this solution:


It looks as stunning as the real thing
The installation is quick and you can start using the lawn soon after its installed; there is no waiting period
It's a low-maintenance installation and all it needs is a regular hosing to keep it clean. Debris and dry leaves etc can be removed with the help of a blower
No mowing, de-weeding, aerating, re-sodding, fertilizing or watering etc required
No power required to use lawn mowers and automated irrigation systems and you save on those costs too
It's perfect for homes with kids and pets- no more worrying about excessive germs/allergies, or even muddy footprints & paw prints etc.
Its durable and doesn't fade in the sun
Sturdy and easy to repair in case any damage occurs
This installation is ideal for commercial properties where there is more foot traffic and the wear and tear is much higher
Hire Expert Synthetic Grass Installers
If you are planning to get an artificial grass lawn, it's important that you have experts like us handling the installation. We use the best materials in our work and have skilled synthetic grass installers on our team that are trained and experienced in this job. This ensures you get the best lawn within the shortest possible time. Even as we maintain very high quality standards, we maintain very reasonable artificial grass cost, and this provides you value for money.

For any more information, call San Diego Landscape Solutions Inc. at this number: 619-734-7364. You can also send us your project details via the free estimate form on our site or use this contact us form to send us your queries. We will revert within the shortest possible time.

We Provide Services to the Following Cities and Towns in CA: