Chula Vista, CA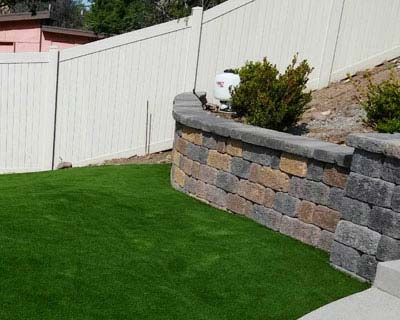 The outdoor spaces on your property are some of the first things that people notice when they visit your home, making it very important to ensure that good quality, aesthetically appealing and well-designed features are installed in these areas.
In addition to the appearance, as a property owner, you also need to make sure that all of the features in your landscape in Chula Vista, CA, are resilient and durable too. With this in mind, we at San Diego Landscape Solutions Inc. offer various services such as:
Interlock Pavers
Features like your driveway, pathway, walkway, sidewalk, and even your patio or deck are constantly exposed to the elements. If you want these areas to function well and last for several years with very little maintenance, it is a good idea to get interlocking concrete pavers installed. These products are available in a variety of shapes, sizes as well as colors, textures, and more. This makes it possible to create unique and attractive outdoor features on your property in Chula Vista, CA. Paving stones are also extremely easy to install and maintain and provide good value for money in the long term.
Retaining Walls
We can construct retaining walls in areas that have problems such as soil erosion, or where some excavation has taken place. These specially engineered stone walls provide support to your landscape and help maintain its integrity. Since these are supporting structures, it is very important to make sure that walls are built using high quality materials that are able to withstand the pressure of soil and mud around them.
Its why we use concrete masonry units that prove to be very cost-effective and durable for the construction of landscape retaining walls in Chula Vista, CA. In some cases, we may also include other materials such as natural stone, brick, or even wood in retaining wall construction.
Concrete Work
Concrete is a very widely used material in all landscaping projects. As a full service landscaping contractor, we have the experience, creativity, and skill to install different types of concrete structures. In addition to new installations, we also handle replacement, repair, and maintenance of different types of concrete structures. Our team can handle concrete work in Chula Vista, CA such as:
Curbs & concrete edging
Concrete retaining walls
Concrete driveways, walkways, and pathways
Concrete paving various outdoor spaces
Stamped and stained concrete patios and decks
Concrete masonry work
Boundary wall, sitting walls, and retaining walls
Decorative concrete installations
Garden steps
Sidewalks
Drainage systems
Regardless of the type of concrete work in Chula Vista, CA that we handle, you can rest assured that only the highest grade material will be used in the project, and the job will be completed to industry standards. This helps ensure the stability and integrity of the different features in your landscaping.
For any more information, call San Diego Landscape Solutions Inc. at this number- 619-734-7364. You can also send us your project details via the free estimate form on our site or use this contact us form to send us your queries. We will revert within the shortest possible time.
We Provide Services to the Following Cities and Towns in CA: